Events
Newport Pride – Coming September 2022
Join us for Newport, Oregon's first-ever LGBTQ2SIA+ Pride in September 2022! Learn more on their Facebook page.
Yachats Pride
Yachats Pride celebrates the free expression of gender, culture and sexual orientation of LGBT people and their Allies by hosting fun and educational events that celebrate diversity and help to eradicate discrimination and violence. Visit their Facebook page for details about their June 11, 2022 event.
Portland Pride Events 2022
Portland Pride Waterfront Festival
JUNE 18TH 12:00 PM – 6:00 PM
JUNE 19TH 11:30 AM – 6:00 PM
TOM MCCALL WATERFRONT PARK
More Events
Resources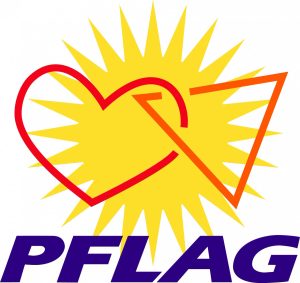 Oregon Central Coast PFLAG
"The mission of our PFLAG chapter is to offer support to cope with an adverse society, education to enlighten an ill-informed public, and advocacy to end discrimination and secure equal civil rights."
See events page for meetings and support group dates and times.
The Bravery Center
The Bravery Center seeks to foster bravery, empowerment, and advocacy within LGBTQ+ youth in our community. Bravery Center was created from the need to address the isolation, social rejection, and lack of resources facing rural LGBTQ+ youth. With courage and compassion, we strive to create safe space, promote visibility and acceptance, build equitable resources, and strengthen our community. Learn more on their website.
Central Oregon Coast Trans Community
Central Oregon Coast Trans Community is the Facebook page for a local support group for transgender people and their families.
The Trevor Project
"The Trevor Project is the leading national organization providing crisis intervention….to lesbian, gay, bisexual, transgender, queer & questioning youth." Learn more on their website.
The Point Foundation
"Point Foundation empowers promising lesbian, gay, bisexual, transgender, and queer students to achieve their full academic and leadership potential – despite the obstacles often put before them – to make a significant impact on society.
Point Foundation (Point) is the nation's largest scholarship-granting organization for lesbian, gay, bisexual, transgender, and queer (LGBTQ) students of merit. Point promotes change through scholarship funding, mentorship, leadership development, and community service training."
Links and Resources
CENTRAL CENTRAL OREGON COAST TRANS COMMUNITY
LBCC GENDER & SEXUALITY ALLIANCE RESOURCE LIST
LGBTQ+ BOOKS AT THE OCCC LIBRARY