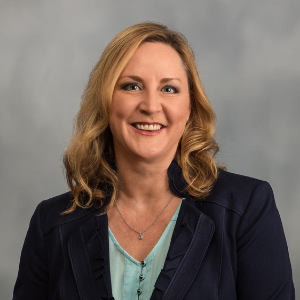 Dr. Lesley Ogden has worked at Samaritan North Lincoln Hospital since 2006, first as an emergency department physician and then as the assistant emergency department director.
From September 2013 to December 2015, she served as the chief operations officer of the hospital while continuing to practice as an emergency medicine physician on the staff. In December 2015 she was promoted to chief executive officer. In January 2017, Dr. Ogden was named interim chief executive officer of Samaritan Pacific Communities Hospital. Dr. Ogden has also served for many years as the president of the medical staff of Samaritan North Lincoln Hospital and as a trustee on the North Lincoln Hospital Foundation Board.
Dr. Ogden received a bachelor's degree from Troy State University, a Master of Business Administration from The Citadel, and a medical degree from the Medical University of South Carolina. She completed residency training at Oregon Health & Science University and is board certified in emergency medicine.
A native of Florida, Dr. Ogden first moved to Oregon for her emergency medicine residency in Portland and fell in love with the state, especially the rural beauty of the central Oregon Coast. She and her husband, William, consider themselves incredibly fortunate to have found such welcoming and blossoming medical communities in Lincoln County.
Dr. Ogden is an active Rotarian in Lincoln City and sits on the board of directors of the Economic Development Alliance of Lincoln County. She is excited to lead these critical access hospitals as they face new challenges and opportunities through health reform and the rural health care delivery system. In 2015, plans to build new hospitals in both Lincoln City and Newport were approved. Dr. Ogden is leading these exciting ventures and working diligently to develop innovative, efficient and state-of-the-art hospital facilities to best serve the residents of Lincoln County.