Fall '22 Small Business Workshops
Google Business Profile:
Everything from setup to posts & more.
Aaron Nobles wowed the crowd at a recent SBDC  pub talk in Depoe Bay, talking about the myriad changes to Google Business Profile (formerly  "Google my Business"). The many ways your Google account can tie to your business' social media channels, website, and more can mean the difference between "meh" and "yeah!" in terms of traffic. At this workshop, you'll learn how to use your free
 Google Business Profile to create listings that will stand out when customers search online, and how this will drive more reviews.
Topics will include:
How to claim your Google Business Listing
How to rank higher in local SEO search
How to show up on Google Maps
Create a free Google website
How to stand out and increase your reach
How to handle good and bad reviews
How to get more reviews
INSTRUCTOR: AARON NOBLES
5:30-7:30PM  |  WED., NOV. 2  |  Newport  |  $30
10AM-Noon  |  THURS., NOV. 10  |  Lincoln City  |  $30
Income Tax Basics
for Small Businesses
Even before the pandemic's wide array of grant and loan programs – which will pop up in many businesses' tax documents for years to come – there were numerous changes to the tax code that meant new challenges and opportunities for small business owners.  In this workshop, OCCC SBDC Business Advisor Wendy Ludwig (a CPA, certified in Oregon and California) will walk you through some of the basics you need to know. 
• Overview and Schedule C
• Self-employment tax
• Employee Retention Tax Credit
• Quarterly estimated taxes
• Avoiding common mistakes
• Tips for easier recordkeeping
• Where to find tax information
• Choosing a tax adviser
INSTRUCTOR: WENDY LUDWIG
Thurs., 9-10:30 am  |  Nov 17 & Dec 1  |  $45
Live concurrently in Newport and Lincoln City
Financial Fundamentals for Small Business Owners
You're passionate about your business because of the service you offer and / or the products you make. What you may not be passionate about is tracking all your transactions and managing your finances. That's where this course comes in. Let us help you get a handle on the financial side that will help you be able to stay focused on what brings you joy from your business and helps you build wealth over the long term.  
• Understanding your revenue and expenses 
• Bookkeeping and tax tips 
• Avoiding cash flow crises 
• Pros and cons of different types of funding 
• How to be ready to obtain bank financing (banker guest) 
• Paying yourself and reinvesting in the business 
INSTRUCTOR: WENDY LUDWIG
Tues., Sept. 27, Oct. 4 & Oct. 11
9am-11am  |  Live in Newport & Lincoln City  |  $45
Doing Business in Lincoln County
The SBDC's "start-here" class for would-be business owners (aka "wantrepreneurs"), Doing Business in Lincoln County is a great workshop for anyone considering launching a business in this beautiful, seasonal, challenging, and rewarding market. You'll learn some of the fundamentals of Oregon Coast business ownership, as well as something about what it takes to be a successful owner of a small business. 
INSTRUCTOR: WENDY LUDWIG
Wed., Sept. 27 |  6-7:30pm  |  Lincoln City  |  $20
Tues., Nov. 1  |  6-7:30pm  |  Newport  |  $20
Get to know your financial statements
Financial statements are the key to producing accurate, relevant and helpful figures for Taxes, Funding, and Decision-Making.
Tax season can be a much smoother and less daunting time when you have accurate financial statements to use to calculate taxes – or to provide to your accountant to do so.
When your business is seeking funding, whether from a bank loan or an individual investor or via some other means, financial statements can be crucial in securing that access to capital.
And, accurate and up-to-date financial statements can help you and others involved in your business make important decisions about products and services offered, pricing, and much more.
INSTRUCTOR: WENDY LUDWIG
Tuesdays, 9-11am • Newport & Lincoln City • Nov. 1, 8 & 15 |  $45
Real Estate Brokers License
Have you tried studying independently (and alone) for your Real Estate Broker's License test? All too often, independent study grinds on for months and months longer than you planned. This class is designed to keep you and your classmates on track, week in and week out, as you work as a group and independently towards preparing to successfully take your Real Estate Broker License test. Start in September and take your test before the end of Fall! There are cheaper independent study programs available. This course, though, proves the reliable axiom that one gets what one pays for. The first class will start Thursday, September 29 and will meet each Thursday night from 5:30-8:30 for 10 weeks. December 8 will be the last Thursday class, and there will be one Saturday class on December 10 from 9-5. The Saturday class is a review day.
THURS., SEPT. 29 – DEC. 8 & SAT, DEC. 10  |  5:30 – 8:30 PM  |  $600 
NO CLASS THURS., NOV. 24
LIVE, VIA ZOOM 
Become a Real Estate Property Manager
This course introduces the Oregon real estate property manager to licensing laws and rules including statutes within ORS696 pertaining to property management and OAR863. The course is designed to get you prepared to take the State of Oregon Property Manager License Exam. This is the fastest way to qualify to take the exam, which covers the role of property managers, tenant relations, fair housing, lease agreements and more. You must attend all evening class sessions and have online capacity to complete the self-study portion of this course. Students who pass this course are prepared to take the proctored Oregon Property Manager License exam, which is a required step to becoming a licensed property manager through the State or Oregon. Upon completion of this course, the student will be able to describe real estate laws and rules that protect the Oregon consumer in need of property management services provided by a licensed property manager. This course is taught by an experienced Property Manager. For additional information call 503-551-4467. All materials provided.
TUE, OCT. 4 – NOV. 15  |  6 – 8 PM  |  $550 
LIVE, VIA ZOOM 
Free, confidential, one-on-one business advising
Don't forget the core service the Oregon Coast Community
 College Small Business Development Center has delivered for more than three decades throughout Lincoln County: No-cost business advising, available to anyone, from longtime owners of established businesses to folks just considering starting their very first new business — and everyone in-between. Register here!
Sign up for our free newsletter!
Never miss a new workshop or event again! Click to register for our complimentary newsletter — it's the place that hundreds of Lincoln County businesses first learned of new grants and programs throughout the pandemic, and it'll be here for the next crisis/opportunity that comes along! Register here
Wendy Ludwig
Business Advisor
Small Business Development Center (SBDC)
BS Accounting, Linfield College CPA Oregon and California
Tonia Anderson
SBDC/NC Coordinator
Community Education, North Center, Small Business Development Center (SBDC)
SLPA, Chemeketa Community College
Contact
Phone: 541-996-6222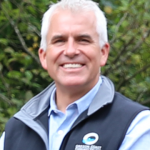 Dave Price
Vice President Engagement and Entrepreneurship
Administration, North Center, Small Business Development Center (SBDC)
MBA | Oregon State University '03
BS Journalism (Advertising Sequence) | University of Kansas '91
Disabilities Oregon Coast Community College is committed to providing equal opportunities for students with disabilities throughout the College community. Students with documented disabilities are entitled to reasonable accommodations under Section 504 of the Rehabilitation Act of 1973 and the Americans with Disabilities Act of 1990. Our philosophy is to maximize your independence and self-reliance, providing a variety of support options to assist you in achieving your educational and/or vocational objectives. To receive services, you must submit documentation of your disabling condition(s) to the Vice President of Student Affairs. Students are responsible for requesting, in a timely manner, accommodation and documenting the nature and extent of their disability.
Equal Opportunity and Non-Discrimination The College prohibits unlawful discrimination based on race, color, religion, national origin, sex, marital status, disability, veteran status, age, sexual orientation, or any other status protected by federal, state, or local law in any area, activity or operation of the College. The College also prohibits retaliation against an individual for engaging in activity protected under this policy, and interfering with rights or privileges granted under anti-discrimination laws. In addition, the College complies with applicable provisions of the Civil Rights Act of 1964 (as amended), related Executive Orders 11246 and 11375, Title IX of the Education Amendments Act of 1972, Section 504 of the Rehabilitation Act of 1973, Americans with Disabilities Act of 1990 (as amended), Uniformed Services Employment and Reemployment Rights Act ("USERRA'), and all local and state civil rights laws. Under this policy, equal opportunity for employment, admission, and participation in the College's programs, services, and activities will be extended to all persons, and the College will promote equal opportunity and treatment through application of this policy and other College efforts designed for that purpose. Persons having questions about equal opportunity and nondiscrimination should contact either:
Vice President of Student Affairs Andres Oroz
541-867-8511 or  andres.oroz@oregoncoast.edu
Human Resources Manager Joy Gutknecht
541-867-8515     joy.gutknecht@oegoncoast.edu
Questions can also be mailed to their attention at: 400 SE College Way, Newport, OR  97366.