Apply now to the Small Business Management Program
This Fall, take the next step in the evolution of your business. Enroll in the Small Business Management Program. 
For the first time, you can choose from our traditional SBM — or the new restaurant-industry-specific SBM, for hospitality businesses in Lincoln County. 
Fall '23 Small Business Workshops
Lincoln County Childcare Accelerator
Sept. 13 to Nov. 29, 2023
Newport OCCC Campus | 400 SE College Way
This free workshop, using materials created by Kathryn Brown, has been designed in concert with the Central Oregon Community College SBDC, the Lincoln County Board of Commissioners, and Family Connections. The course is designed to help new in-home childcare providers get trained, certified, registered, and doing business successfully in a supported fashion here in Lincoln County.
Using Artificial Intelligence for Your
Small Businesses
Tues., Aug. 29, 11am-1pm
Newport & Lincoln City OCCC Campus Locations (Live-streamed) | 400 SE College Way, Newport & 3788 SE High School Dr., LC
Come join instructor Steven Winters, owner and operator at Untold Studios for this exciting, new, and innovative class online.
This is a class designed to teach small business owners and entrepreneurs how to utilize AI technology to improve various aspects of their business. The class will cover several topics, including: Learning the basics of interacting with AI systems and how to use them to automate tasks. How to use AI-powered tools to generate website copy, blog posts, and social media content. How AI can help with Customer Engagement. The benefits of using AI for image generation, and how to use AI tools to create custom images for your business. How to use AI to generate website code, making it easier and faster to create new pages and features on your website."
Connect 2 Oregon (C2O) Government Contracting Workshop

Wed., Sept. 13 | 8am-2pm
Lincoln City OCCC Campus | 3788 SE High School Drive
Join from 8am to 2 p.m. for a lively, informative session with representatives from Oregon State Government, agencies, and many other helpful presenters to explain how YOUR business can capitalize on local, state, and federal grant programs. Businesses as small as cafes and landscaping firms compete in the contracting space — and so should you!
Federal Contracting for Small Business

Tuesday, Oct. 10 | 8-10am
Newport OCCC Campus, Rm. 151 | 400 SE College Way
Join the Small Business Development Center team and our guest speaker, Dee Edwards from GCAP – Oregon's Government Contracting Assistance Program. Over a complimentary light breakfast, Edwards will explain how small businesses in Lincoln County can be certified to compete for federal contracts. GCAP provides support and assistance for small businesses across the state to navigate the certification process. The workshop — and breakfast! — are free, but pre-registration is required.
CCB License Prep & Test 
This class will prepare students to qualify for and successfully pass the Construction Contractors Board (CCB) exam required for contractor certification in Oregon. The class is taught by a certified CCB education provider and fulfills the CCB pre-exam educational requirement as stipulated by Oregon regulations. The course is unique in that participants will learn the material and take the test over the same two days. There is no textbook to purchase. Please bring a sack lunch each day. 
Instructors: SBDC Staff
8am-5pm Thurs. & Fri., Oct. 5 & 6 
Lincoln City | $425
SBDC: Starting a Business in Lincoln County
The SBDC's "start-here" class for would-be business owners, Starting a Business in Lincoln County is a great workshop for anyone considering launching a business in this beautiful, seasonal, challenging, and rewarding market. You'll learn some of the fundamentals of Oregon Coast business ownership, as well as something about what it takes to be a successful owner of a small business.
Instructor: Wendy Ludwig
10am-Noon  |  Tues., Sept. 26  |  Live, Via Zoom  |  $25
SBDC: Excel Level 1: The Basics of Excel  
Gain a solid understanding of the Basics of Microsoft Excel. Learn how to navigate the Ribbon; enter and edit data; the basics of formulas and the most common functions used in the Office. Dramatically increase your efficiency and effectiveness with dozens of shortcuts, tips and tricks.
Instructor: Josiah Dean
3-5pm |  Tues., Sept. 26  |  Live, Via Zoom  |  $25 
SBDC: Excel Level 2: Tips and Tricks for Intermediate Excel
Go even farther with Microsoft Excel. Get insights into new and advanced fuctions, show off your data with charts and graphs, and learn how to integrate Excel with other programs.
Instructor: Josiah Dean
3-5pm |  Tues., Oct. 10  |  Live, Via Zoom  |  $25
SBDC: QuickBooks Online Level 1
For QuickBooks beginners. Learn how to use the most popular business accounting software program used by small businesses. If you have never used QuickBooks or are just starting to use the program, this training is for you! Class includes setting up company files, creating a chart of accounts, adding customers, jobs, and vendors. Also covers paying for expenses, invoicing, and receiving payments.
Instructor: Josiah Dean
3-5pm |  Tues., Oct. 24  |  Live, Via Zoom  |  $75 
SBDC: QuickBooks Online Level 2
For intermediate QuickBooks Online Users. If you have completed QB Level 1 or are slightly more than a "new user" of QuickBooks, this training will help expand your existing base of knowledge. Class includes lessons in fundamentals of accounting, reconciling bank accounts, inventory, and running reports.
Instructor: Josiah Dean
3-5pm |  Tues., Nov. 7
Live, Via Zoom  |  $75
SBDC: Canva for Digital & Printed Marketing Asset Creation
Canva has quickly become the go-to tool for many graphic designers, both trained professionals and the rest of us: business owners and managers who have graphic design responsibilities, like it or not! Come participate in this workshop to learn some of the tips and tricks your instructors – and fellow workshop participants – are using. We'll meet in a computer lab so that you can practice while you're learning.
Instructors: Julia Ryan and Dave Price
9-11am |  Tues., Nov. 7  |  Newport  |  $25
Capital Access: 
Non-Traditional Funding Options
for Lincoln County
Learn about secondary lending options, gap financing, small business start-up loans, and grant options in  Lincoln County. You will hear from professionals  focused on capital resources for small businesses  from Business Oregon, the Economic Development Alliance of Lincoln County and Oregon Cascades West Council of Governments about a wide range of programs, services, and resources for your small business.
Instructor: Gregory Price
8-10am |  Tues., Nov. 14  |  Live, Via Zoom  |  FREE 
TikTok for Your Business
Is your business using TikTok to build your brand or sell your product? Come share your experience in this facilitated roundtable discussion. We'll hear what's working well for Lincoln County creators and business owners, and what questions remain about this perplexing but engaging social media tool. We'll create a TikTok together to explore different design tools and techniques.
Instructors: Julia Ryan and Dave Price
10am-Noon |  Mon., Nov. 13  |  Waldport  |  $25
Digital Marketing & Branding
Learn to promote your business using the various social media platforms, create online ads and buy ad space on social media sites, and manage your company on Google.
Instructor: Gregory Price
3-5pm |  Mon., Oct. 9  |  Lincoln City  |  $25
Looking for more?
Find more personal enrichment and professional development courses on OCCC's Ed2Go account! Study at your own pace or take courses scheduled for specific dates and times — all from the comfort of home!
Free, confidential, one-on-one business advising
Don't forget the core service the Oregon Coast Community
 College Small Business Development Center has delivered for more than three decades throughout Lincoln County: No-cost business advising, available to anyone, from longtime owners of established businesses to folks just considering starting their very first new business — and everyone in-between. Register here!
Sign up for our free newsletter!
Never miss a new workshop or event again! Click to register for our complimentary newsletter — it's the place that hundreds of Lincoln County businesses first learned of new grants and programs throughout the pandemic, and it'll be here for the next crisis/opportunity that comes along! Register here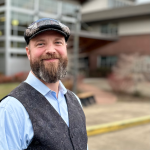 Greg Price
SBDC DIRECTOR
Administration, Small Business Development Center (SBDC)
Portland State University (PSU) Graduate School of Business MBA, International Business Management Portland State University, B.S. Environmental Science and Policy Portland State University, Associates of Science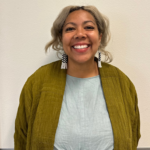 Talaina King
SBDC/NCC Coordinator
Community Education, North Center, Small Business Development Center (SBDC)
Seattle Pacific University, Bachelor of Arts, Communication and Sociology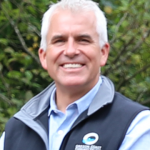 Dave Price
Vice President, Engagement
Administration, College Marketing, Foundation, North Center, Small Business Development Center (SBDC)
MBA | Oregon State University '03
BS Journalism (Advertising Sequence) | University of Kansas '91
Disabilities Oregon Coast Community College is committed to providing equal opportunities for students with disabilities throughout the College community. Students with documented disabilities are entitled to reasonable accommodations under Section 504 of the Rehabilitation Act of 1973 and the Americans with Disabilities Act of 1990. Our philosophy is to maximize your independence and self-reliance, providing a variety of support options to assist you in achieving your educational and/or vocational objectives. To receive services, you must submit documentation of your disabling condition(s) to the Vice President of Student Affairs. Students are responsible for requesting, in a timely manner, accommodation and documenting the nature and extent of their disability.
Equal Opportunity and Non-Discrimination The College prohibits unlawful discrimination based on race, color, religion, national origin, sex, marital status, disability, veteran status, age, sexual orientation, or any other status protected by federal, state, or local law in any area, activity or operation of the College. The College also prohibits retaliation against an individual for engaging in activity protected under this policy, and interfering with rights or privileges granted under anti-discrimination laws. In addition, the College complies with applicable provisions of the Civil Rights Act of 1964 (as amended), related Executive Orders 11246 and 11375, Title IX of the Education Amendments Act of 1972, Section 504 of the Rehabilitation Act of 1973, Americans with Disabilities Act of 1990 (as amended), Uniformed Services Employment and Reemployment Rights Act ("USERRA'), and all local and state civil rights laws. Under this policy, equal opportunity for employment, admission, and participation in the College's programs, services, and activities will be extended to all persons, and the College will promote equal opportunity and treatment through application of this policy and other College efforts designed for that purpose. Persons having questions about equal opportunity and nondiscrimination should contact either:
Vice President of Student Affairs Andres Oroz
541-867-8511 or  andres.oroz@oregoncoast.edu
Human Resources Manager Joy Gutknecht
541-867-8515     joy.gutknecht@oegoncoast.edu
Questions can also be mailed to their attention at: 400 SE College Way, Newport, OR  97366.