Practical Nursing Certificate
Note: This certificate is only open to students who have applied and have been accepted into the associate of applied science in nursing program. Please check admission requirements on the nursing webpage.

The Practical Nursing Certificate provides a one-year curriculum for students who desire to be a member of a nursing or health care team and give care to patients of all ages under the direction of registered nurses and/or licensed physicians and dentists. After successfully completing the required 50 credits of the Practical Nursing program, students will be awarded a Certificate of Completion. Grades of C or better in all required courses are necessary to progress to the next term. Completion of this level qualifies students to apply to take the National Council Licensure Exam (NCLEX-PN) to become a licensed practical nurse (LPN)..
Please read more information for details on this degree
Intended Learning Outcomes
Use a holistic approach in applying the nursing process at the practical nurse level when providing care for individuals and families across the lifespan.
Use established guidelines to reinforce the teaching of health promotion concepts across the lifespan to groups in selected community settings.
Communicate effectively with individual patients, families, and members of the healthcare team.
Organize and prioritize components of care at the practical nurse level for two to four patients.
Make decisions regarding patient care based on professional values while complying with identified legal/ethical standards (scope of practice regulations established by boards of nursing and Code of Practice guidelines established by the American Nurses Association).
Contact us for Additional Information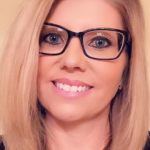 Dr. Crystal Bowman
Director of Nursing & Allied Health
PhD: Capella University
MSN-Ed.: Grand Canyon University
BSN: Arizona State University
ADN: Boswell-Mesa Community College
Contact
Phone: 541-867-8520
Disabilities
Oregon Coast Community College is committed to providing equal opportunities for students with disabilities throughout the College community. Students with documented disabilities are entitled to reasonable accommodations under Section 504 of the Rehabilitation Act of 1973 and the Americans with Disabilities Act of 1990. Our philosophy is to maximize your independence and self-reliance, providing a variety of support options to assist you in achieving your educational and/or vocational objectives. To receive services, you must submit documentation of your disabling condition(s) to the Vice President of Student Affairs. To initiate support services, please call 541-867-8511 or email for assistance. Students are responsible for requesting, in a timely manner, accommodation and documenting the nature and extent of their disability.
Equal Opportunity & Non-Discrimination
The College prohibits unlawful discrimination based on race, color, religion, national origin, sex, marital status, disability, veteran status, age, sexual orientation, or any other status protected by federal, state, or local law in any area, activity or operation of the College. The College also prohibits retaliation against an individual for engaging in activity protected under this policy, and interfering with rights or privileges granted under anti-discrimination laws. In addition, the College complies with applicable provisions of the Civil Rights Act of 1964 (as amended), related Executive Orders 11246 and 11375, Title IX of the Education Amendments Act of 1972, Section 504 of the Rehabilitation Act of 1973, Americans with Disabilities Act of 1990 (as amended), Uniformed Services Employment and Reemployment Rights Act ("USERRA'), and all local and state civil rights laws. Under this policy, equal opportunity for employment, admission, and participation in the College's programs, services, and activities will be extended to all persons, and the College will promote equal opportunity and treatment through application of this policy and other College efforts designed for that purpose.
Persons having questions about equal opportunity and nondiscrimination should contact either: 
Andres Oroz, Vice President of Student Affairs
or
Joy Gutknecht, Human Resources Manager
Questions can also be mailed to their attention at:
400 SE College Way
Newport, OR  97366