Click here to access the SBDC's Coronavirus Resource Page for Lincoln County Businesses
The Small Business Development Center at Oregon Coast Community College provides a number of services to the small business owners and would-be entrepreneurs of Lincoln County. If you're in business on the Oregon Coast, we can help you thrive! That's our simple mission: To create joy and wealth in Lincoln County by helping start, grow, and retain profitable businesses. Click the links at right to register for free advising, or to peruse the list of upcoming SBDC classes and workshops.
---
Business Over Burgers
Join us this summer for a series of five business-focused picnics, each outside both the Lincoln City and Newport OCCC locations. Hear from special guests on a variety of topics and get to see and speak with fellow business owners live and in-person.  REGISTER HERE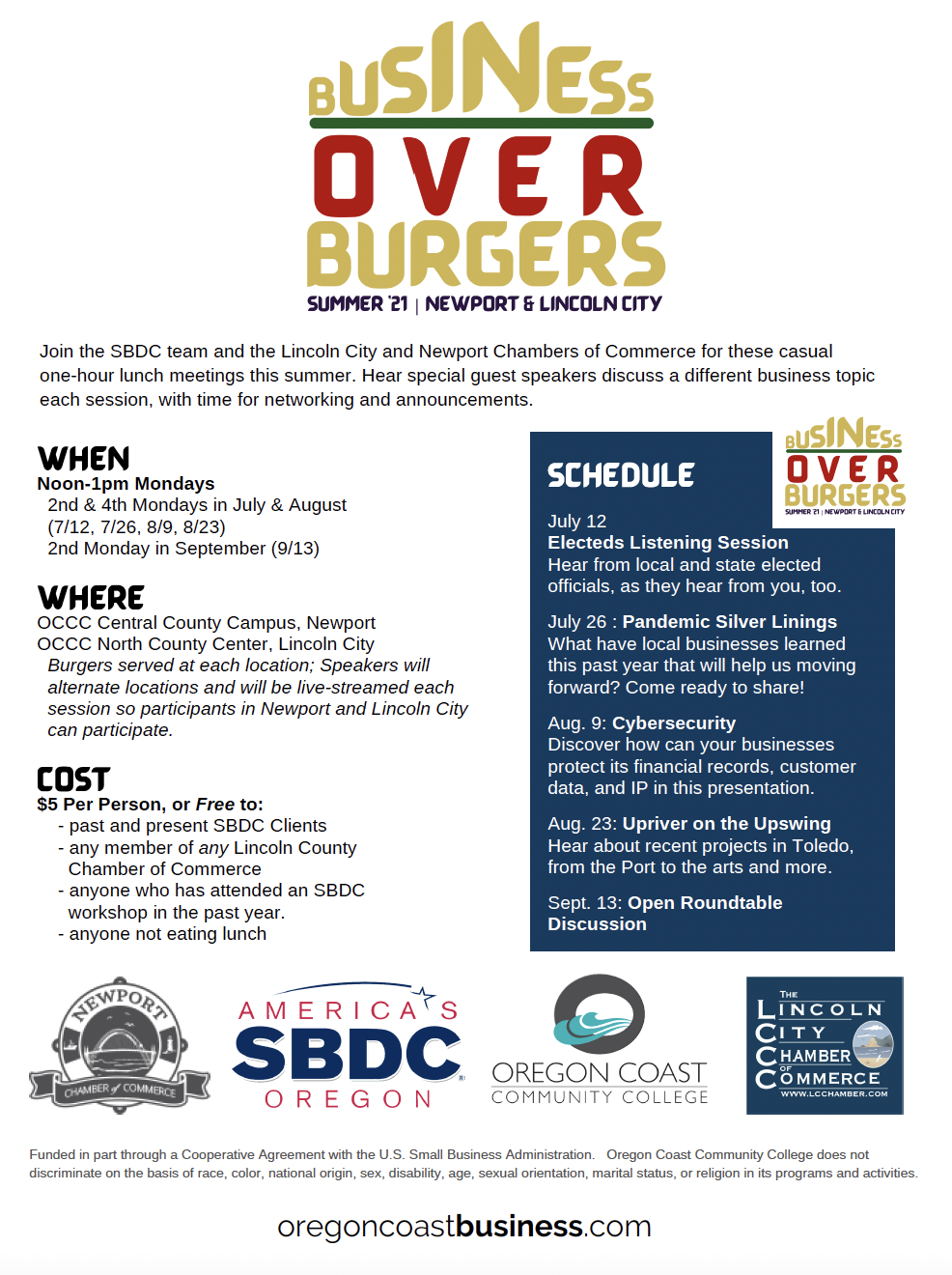 ---
Don't miss breaking news about grants, closures & more!
Click to register for FREE periodic emails from the Oregon Coast Small Business Development Center and watch our Coronavirus Recovery Resources Page for regular updates.
---
Who are our clients?
Our clients are small business owners from throughout Lincoln County. They're ordinary people doing extraordinary things, with the SBDC team squarely in their corner.
Free Confidential Business Advising
Please register in order to receive free, confidential business advice from our advisors. Registration is fast, easy, and free.
Our business counseling services are:
Effective – We have years of experience helping small businesses succeed
Confidential – All our clients, their businesses, and related information are kept strictly confidential – we will not sell or provide your information to anyone without your permission.
Free – Our business counseling services are provided free of charge to businesses and entrepreneurs
Small Business Management Program
Boost your business's success 
The Small Business Management Program is the cornerstone of the multiple support services offered by the SBDC to both new and existing businesses.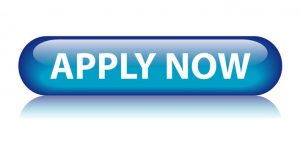 SBM is a nine-month program (October-June). Classes are once a month lasting three hours and are held in Lincoln City in the morning and the south county in the afternoon on alternate weeks to better accommodate all types of business. COVID-19: SBM classes are delivered in safe, socially distanced classroom settings AND live-streamed via Zoom for participants who choose to join from home or the office.  The 2-hour monthly one-on-one advising sessions are flexible around your busy schedule, with early morning, or evenings sessions available.  We will meet with you at the Oregon Coast Community College location nearest you, or by video conference or phone. There are also make-up classes available if you miss a class. Several scholarships are available and can make this class affordable – even free, for some businesses.
Learn relevant business concepts to help you to identify and prioritize outcomes. You will learn from proven business coaches on how to develop a plan and achieve your goals. It applies directly and immediately towards improving your business. 
Is the SBM right for you? Interested in joining us in the Fall 2021 term?   Class Start for Level One Sept 30 and continue on the third Thursday of the month through the year. Feel free at any time to schedule a one on one appointment with Misty at the following link: https://go.oncehub.com/BookingwithMistyLambrecht
Call  541-994-4166.  or contact
Misty Lambrecht
Small Business Development Center Counselor
Small Business Development Center (SBDC)
Scholarship Assistance
In 2019, Waldport and Lincoln City Urban Renewal Agencies approved funding for SBDC scholarships for businesses located within the U.R. Districts in those two cities. And, the Roger and Lois Mills Scholarship and donations from other former SBDC clients and SBM graduates provide additional assistance for some Lincoln County businesses seeking SBDC services, including the Small Business Management Program. Annual support from the Lincoln County Board of Commissioners helps keep costs down for all SBM participants, too. To find out if you're eligible for one of these programs, call our office at 541-994-4166.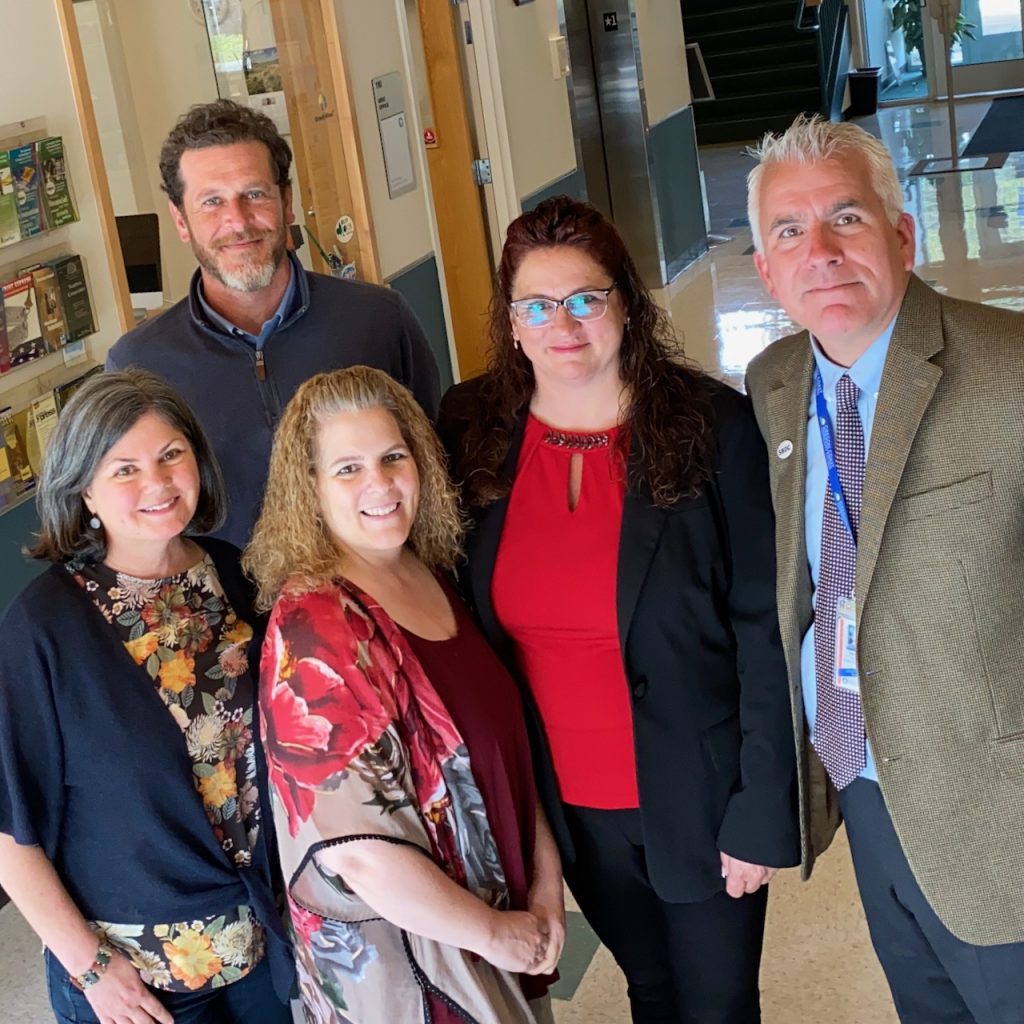 This material is based upon work supported by the U.S. Small Business Administration under Cooperative Agreement Number SBAHQ-19-B-0058.  Programs and services are provided to the public on a non-discriminatory basis. Language assistance services are available for limited English proficient individuals. SBA's funding is not an endorsement of any products, opinions, or services.  Reasonable accommodations for persons with disabilities will be made if requested at least two weeks in advance.  Contact the SBDC at Oregon Coast Community College, 3788 SE High School Dr., Lincoln City, OR 97367, 541-994-4166.
---