Small Business Management Program
The Small Business Management program (SBM) is a unique combination of classroom learning, one-on-one guidance from a professional business instructional adviser, and networking with one goal: making you and your business more successful.
Over a nine-month period, you will learn about relevant management topics and meet regularly with your business adviser to help you to identify and prioritize outcomes and develop a plan to achieve them. You will benefit from classroom sessions by learning from seasoned professionals and your successful small business peers. You will learn how to take the material from the classroom and apply it directly to your business.
Classes are once a month, between October and June, lasting three hours. There will be two cohorts of SBM: one held in Lincoln City, the other in Newport. Class will be recorded when possible.  The 2-hour monthly one-on-one advising sessions are flexible around your busy schedule, with early morning, or evening sessions available.  We will meet with you at the Oregon Coast Community College location nearest you, or by video conference or phone. Several scholarships are available and can make this class affordable – even free, for some businesses.
HELPING BUILD OREGON'S BEST BUSINESSES
Are you committed to succeeding as a small business owner?
Do you have great ideas to make your business more successful, but not time to implement them?
Want to manage your time and financial resources to achieve a great return on investment?
Want to learn how social media platforms, mobile marketing tools, traditional media and more can contribute to your successful marketing strategy?
Want to spend more time working on your business rather than in your business?
This course will answer all of the above and MORE!
Scroll below to view the dates & times of the 2021-22 SBM schedule, including class topics.
Learn more about whether the SBM is for you! Feel free at any time to schedule a one on one appointment with Misty at the following link: https://go.oncehub.com/BookingwithMistyLambrecht
Contractors:  SBM qualifies for the 12 hours of the electives portion of the CCB mandatory continuing education requirements.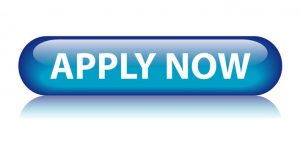 Misty Lambrecht
Small Business Development Center Counselor
Small Business Development Center (SBDC)
"The Small Business Management Program provided me with the tools, resources and, most importantly, the encouragement I needed to get my new business off to a strong start.  This program is a great asset to our community!"  Jenica H., SBM Graduate, June 2016
Schedule a meeting with Misty Here
SBM: The Details
The Small Business Management Program
"The one-on-one with Misty has been invaluable – critical, key, vital, necessary – for the success of my business!" — Jeri K., SBM Graduate, June 2016
SBM Schedule:
2nd Thursday of Each Month
(Exceptions: Sept. 30 is first session; Nov. session is Nov. 18 due to holiday)
Times:
9 a.m. to Noon Lincoln City*
2 p.m. to 5 p.m. Newport*
*Sessions dependent on student demand; Cohorts may be combined into one group meeting in different locations on alternate months. 
Monthly Topics
Goal-Setting & Profitability

In the first session, you'll meet your fellow SBM participants, the SBDC staff, and get comfortable. Then we'll talk about profitability: what it means, and how to achieve it. 
Fundamentals of Business Finance
During the pandemic, many businesses in Lincoln County missed out on generous grants because they didn't have meaningful, accurate, and actionable financial statements. In this session we'll review the key financial statements your business should be keeping and answer your questions about how to create, interpret, and use them to improve your day-to-day operations. 
Profit Mastery & Breakeven Analysis
This session is a deeper dive into how your different financial statements relate to one another along with a close look at one of the cornerstone exercises every entrepreneur should know how to conduct: a break-even analysis. 
Taxes
The past few years have seen legislation at the state and federal level that has fundamentally changed the way many of us calculate and pay taxes. This session will update you on these and discuss how you need to address any pandemic-related assistance your business received in 2021. 
Marketing
Explore the ever-changing media landscape, learn about new tools and resources, and share best practices for marketing in this most-unusual marketplace we call The Oregon Coast. 
Business Law
Should your LLC become an S-Corp? Do you really need so much liability insurance? Is that competitor's logo looking more and more like your own? Topics like these will be on the agenda, along with a lively Q&A session, as we explore business law with a Lincoln County attorney. 
Cybersecurity & Insurance
Ransomware is not the hottest Spring fashion trend; it's costing real businesses real money, right here in Lincoln County. Learn about this and myriad other online threats, and how to protect yourself and your customers' data.
Personnel Management
"The employer generally gets the employees he deserves," observed J. Paul Getty. Get the employees your deserve, and keep them, with the help of this course. 
Personal Selling & Marketing
Our guest lecturer on the vital topic of personal selling is one of the very best. This is a class to invite a key manager or front-line customer service employee to attend with you. 
Wealth Creation & Exit Strategies
All good things come to an end. How do you plan to exit your business? 
To learn more, call the SBDC at 541-994-4166 or  Misty Lambrecht, the SBM Coordinator.
SBM 2: Info & Application Link
Are you ready for the next level?
The SBM 2 Program's enrollment s limited to past SBM graduates. The price of the program is $900 per year, but thanks to support from the Lincoln County Commission, no participant pays more than $200 per term ($600 total/year), and additional scholarships may be available. The program begins in the Fall and runs through June, and consists of monthly 3-hour classes and monthly 2-hour one-on-one business advising sessions, along with occasional special events and networking opportunities.
SBM2 Schedule:
3rd Thursday of Each Month
Times:
9 a.m. to Noon Lincoln City*
2 p.m. to 5 p.m. Newport*
*Sessions dependent on student demand; Cohorts may be combined into one group meeting in different locations on alternate months. 
Monthly topics: 
Business Resiliency
We'll examine planning, insuring, and protecting your business from all that life throws your way.  Learn how to mitigate risk, plan more, and worry less.
Fraud Prevention & Cyber Security
More and more business is conducted online. With the increasing ease and opportunity of e-commerce come new risks.  Learn more about these risks, and the techniques to foil the online criminals who are intent on stealing your data, your customers' data, and your money.
Hiring & Firing
Attracting and keeping the right employees is crucial to business success.  Learn the ins and outs of recruiting the right people for your particular enterprise.  Also, learn how to terminate employees in ways that are fair to them, and that minimize the risks of legal action.
Build a Solid Foundation, with EQ (Emotional Intelligence)
We'll explore the four basic components of EQ, how to manage emotions in difficult situations, how to become better listeners, and how to develop successful habits for living a more compassionate and happier life.
Contract Management
Business success can often depend on negotiation skills when it comes to purchase and sales agreements, other contracts, and lease agreements.  Learn how to negotiate win-win deals that work.
Customer Experience Excellence
Everyone at every level in every company can contribute to providing an excellent customer experience. In this session, we'll dive deep into how successful businesses achieve customer service of the highest caliber.
Work/Life Balance
Running a business can be all-encompassing.  There is value in wise time management.  Learn the strategies to care for yourself, your business, and your  family – without burnout.
Advanced Selling & Sales Management
All selling is about communication.  This class will give you insights into how our brains are hardwired, and how you can use that knowledge to more effectively communicate your message
Strategic Planning
Entrepreneurship and business ownership are ultimately about building wealth. In this session, we'll explore effective strategies for setting long-term business goals and exit planning. Business owners with an eye toward wealth creation are forever asking, "what can I do today to maximize the value of my business?"
COURSE DESCRIPTION
Course Description
The Small Business Management program (SBM) is designed for the owners of businesses who are established, and are ready to begin working "on" their business, not just "in" it.  This unique combination of classroom learning, one-to-one coaching from an adviser, and networking has one goal: making you and your business more successful.
Over a nine-month period, the SBM program covers management topics with a customized curriculum and helps you to identify and prioritize outcomes and develop a plan to achieve them. Topics include: Business Assessment, Strategy and Planning; Marketing Essentials; Financial Statements – Are you making any money? Financial Ratios – What are they and what should I be watching for? Digital Marketing; Human Resource Management Law; Changes to tax laws and document retention, business legal issues,  Leadership Skills for Great Customer Service; loans and much more
Business owners will benefit from classroom sessions by learning from seasoned professionals and their peers who own small businesses. The one-to-one advising provides the small business owner with coaching by a professional business adviser, with a focus on their particular goals for the year.
PREREQUISITES
Operating an existing business in which learning can be applied. (preferably in business for two years with at least one employee).  We do work with solo business owners, artists, real estate agents, handymen, construction, photography, fishing, retail, and much more. This year we will offer classes tailored to both businesses with employees and without.
OUTCOMES FOR THE COURSE
Each business will set their own goals and outcomes with their Business Adviser in their first advising session following the first class.
 All SBM participants are considered full time, non-academic students and are granted the benefits of this status. You are encouraged as part of this program to be working "on" your business – not just "in" your business. This includes, in addition to the class instruction, advising sessions, and assigned homework, developing systems and plans that will enhance the efficiency and profitability of your operation. The time commitment for this program is 510 hours per year or approximately 10 hours per week.
The SBM program is a non-academic business education program for adults. Adult education is results-oriented. The goal of the SBM program is to first expose you to new ideas, and to help facilitate the implementation of those concepts within your business. At times, you might be lost or confused, especially during some classroom sessions. The purpose of the advising sessions held each month is to help you relate the materials covered in class to your specific needs.
You will be awarded a certificate of participation at the end of the year. There are no tests and no grades, but there are some basic expectations.
Class Attendance: You will make every effort to attend class. Where that is not possible, you will notify your Business Adviser and schedule an advising session to obtain the missed materials. This should not happen more than three times in the year or you may be asked to leave the program.
Advising Attendance: While the recommended advising structure is two hours each month, it is expected that you will utilize a minimum of four hours of advising per term (Fall, Winter, Spring), regardless of how many sessions have been held in other terms. Your Business Adviser will work with you to ensure that monthly advising sessions can be held during a time of day when you are free from other concerns and are able to focus your attention. These can be in person at our office or at your business, or on zoom 
Accounting Records: Successful businesses have good accounting records. Businesses entering the SBM Program must commit themselves to having a solid accounting system that is up to date by the end of the first year of classes.