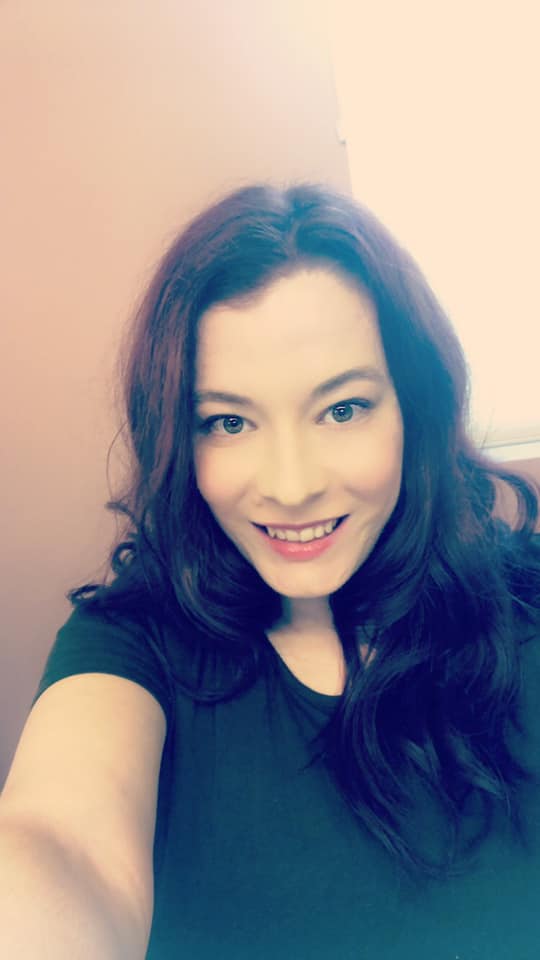 Spotlight on Employee Monthly Donor
Featuring Ren Whipple
I first met Ren about a year ago just after she accepted the position of Student Affairs Office Coordinator. Always with a smile and a very calming demeanor, Ren seems perfect for her job. On her very first day, Ren signed up for the Employee Giving program. I asked her why.
I was born in St. Louis, Missouri and grew up in Southern Illinois, the Mt. Vernon area, in the house my great, great, great grandfather built. Obviously, there is a great deal of history for my family in the area. We are close family, as many families from small Midwestern towns are. I still remember learning how to cook chicken fricassee and many other dishes with my mom. I go back for holidays whenever I can.
After high school, I attended Illinois State University in Normal, IL and earned a BS degree in education and humanities. I accepted a position with Kaskaskia College (KC) in Centralia, IL. The College had a satellite campus at the Centralia Correction Center. For inmates, gaining an education was a ticket out of their cells. At the same time, it reduced the recidivism rate. The power of education can help propel inmates up and out of the cycle of crime.
I had lived in the Midwest and wanted a change. It was time for me to try the West Coast. I accepted a one-year contract as an AmeriCorps VISTA volunteer on a stipend. AmeriCorps has been in existence since 1965. More than 220,000 AmeriCorps members in the VISTA program have joined the fight against poverty by helping local organizations expand their capacity to make change. The VISTA program serves in each of the 50 U.S. states and in all U.S. territories.
Through capacity building activities such as fundraising, grant writing, research, and volunteer recruitment AmeriCorps members in the VISTA program serve in an office setting and gain experience and leadership skills. This opportunity prepares members for a life of service in the public, private, or nonprofit sector.
My position through VISTA was in the Career Transfer Readiness Center (CTRC) at OCCC assisting students explore career opportunities, training programs, academic paths and transfer opportunities. I loved working at OCCC but my VISTA contract was for only one year.
In 2018, I returned to school at the University of Central Florida in Orange County, Florida. The school's motto is "Reach for the Stars" and I did. I earned a BA degree in international and global studies.
Oregon and OCCC were calling me. I kept an eye out for openings but that was right at the beginning of COVID-19. Finally, in July of 2021, I applied for the position of Student Affairs Office Coordinator at OCCC and was hired.
What I enjoy most about OCCC is the camaraderie. I still enjoy reading, crafting and cooking. Some of my co-workers and I play board games and on occasion I will still cook chicken fricassee. We have amazing people working here who help pull students and co-workers up by their bootstraps to get things done. It is all about the students.
I donate to the OCCC Foundation through the monthly Employee Giving (EG) program because I know it goes to a good cause. The Foundation uses the funds raised through EG to help show appreciation to OCCC staff and faculty. Just $5 per month directly out of my paycheck is something I don't notice. It is less than one Starbucks coffee and helps employee morale. It is easy to get burned out if you feel unappreciated.
As a special message to donors, thank you very much for all you do to keep the College going.
Thank you, Ren, for your support. You can see her in the Student Affairs window in the Newport campus. She always smiles. Now I want to make chicken fricassee.