Foundation Board President
David Robinson
My career as a lawyer began in Portland in 2015. In 2018, I decided to expand my practice to a second location and to diversify my practice areas. I am working under Paul Osterlund in Toledo and learning everything that I can from him and his 60 plus years of experience. I represent small cities and special districts, do estate planning and probates, represent corporations, nonprofits, and LLCs, family law, and real estate matters.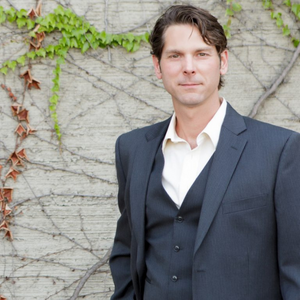 Based on my personal experience, I know that a community college education is the best value for college entry. The student population is lower than four-year and private colleges. Students get the same quality of education as larger institutions with more one-on-one attention and less distraction. Hard-working and savvy students can also pick up a marketable STEM (Science, Technology, Engineering and Math) skill while they're completing first-year and second-year core class requirements, which gives them a diversified set of career and academic choices upon graduation.  
In 2018, I was invited to join the OCCC Foundation Board of Directors. It is a large Board with 13 members. Each one brings a unique background of experiences to the table which I really enjoy. It is a working Board engaged in special events, working with staff, students and community partners. 
When I am not busy with my law practice in two cities or OCCCF duties, I enjoy sailing, building things in my yard and trail running with my Black Russian Terrier named Francesca di Rimini and Beagle/Chihuahua mix named Lola Falana.  
To OCCC students, I strongly recommend you complete your core academic requirements that you need for your 4-year degree and also get certified in a trade/skilled labor. Either that or petition the dean to take extra classes every semester so in four years you can leave college with two degrees for the price of one. The key here is that by the time you leave college, you really need three completely different ways to earn a living. That way if one industry falters, you move to your other degree or skill set without missing a paycheck.  
OCCC donors, I hope you know your donations of cash actually change the lives of students. Every year, scholarship award recipients write about the life-changing impact of your donations. Tell a friend that you are a donor.
Every gift makes a tremendous difference. Contact the Foundation at foundation@oregoncoast.edu to discuss how you can change the life of a student.