A Message from the Director of Nursing:
There is no doubt that at some point in time you have been comforted, supported, or encouraged by a nurse. Have you had a nurse hold your hand when you were afraid, unsure, alone or sad? Have you had a nurse explain things in terms that you could understand or make sense of information that seemed foreign to you? Have you had a nurse simply smile and reassure you and it made you feel like everything was going to be ok? I have been a nurse for close to 20 years and I can confidently say that I have experienced those moments as a nurse, and as a patient.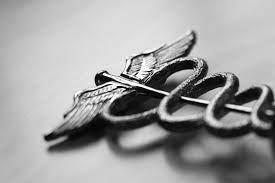 The pandemic has challenged us all in different ways. Life now is not as it was 15 months ago. One thing that has not changed is the passion that nurses have for their patients, their community and their profession. It is more important than ever that we support and recognize nurses for their continuous and dedicated commitment to meeting the needs of patients and their communities every day.
Recently, the American Nurses Association (ANA)  joined the World Health Organization (WHO) and global colleagues in extending the Year of the Nurse into 2021 because of the impact of the pandemic. The purpose of this recognition is to increase visibility of nurses' contributions from 2020. In addition, the ANA has expanded National Nurses Week to Nurses Month in May. Each week in May has a different theme, each meant to honor nurses in special and unique ways.
The theme of this week is "self-care." During this first week of National Nurses Month, I would like to encourage all nurses, nursing faculty, nursing colleagues and members of the nursing community to take time for yourself. Self-care is not a luxury; it is a necessity. It is essential that you take care of YOU so that you can take care of others. Self-care looks different for each of us – yoga, walks on the beach, reading a good book, watching a movie, spending time with family, praying, practicing mindfulness, hiking – if it completes you, fills your cup, and heals your mind, soul, heart, and body then it is self-care, and it is important.
Happy Nurses Year, Month, & Week – I appreciate you, I value you, and I honor you!
Thank you for everything that you do,
Dr. Crystal Bowman